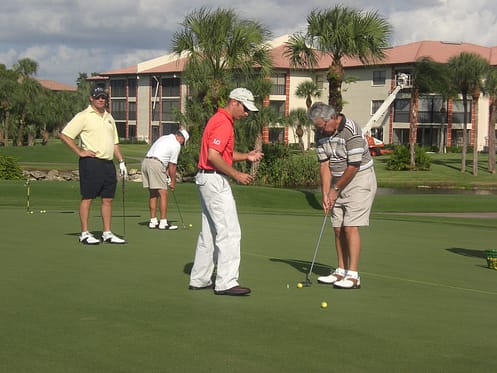 For the fourth time, the Southwest Florida Chapter of the Professional Golf Association has named Andy Scott Teacher of the Year. He was previously awarded this honor in 2015, 2014 and 2010. Of all his awards, Scott is most proud of the various teaching awards bestowed on him, as that is his passion.
In an interview with the News-Press, he explained his process. "The players I work with know I'm passionate and have a lot of energy," Scott said. "Then I keep in touch with students, getting to know them personally, eventually tapping into these people and understanding how I can make them play their best."
As Director of Instruction of Andy Scott School of Golf, Scott teaches thousands of lessons a year. Golfers can book private lessons on course, video analysis lessons, as well as participate in groups classes or clinics. Students of all ages have access to weekly lessons, camps, and schools. Students from Scott's courses have gone on to successful collegiate careers.